Company Profile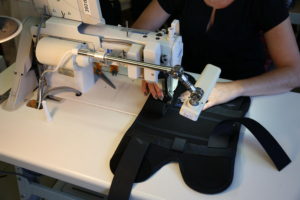 Neox is a Polish manufacturer of orthoses and supports since 2004. We have our own factory and warehouse located near Krakow. At the moment, we supply the majority of medical stores in Poland.
Constant cooperation with a group of medical consultants ensures the highest functionality of products.
At each stage of the production process, permanent inspections are carried out, which ensure the highest quality of workmanship of our products, in accordance with European quality standards.
The organization of the work system and the use of the most modern machine park allows us to keep competitive prices while achieving the highest quality.
All NEOX products have the CE Declaration of Conformity with the standards of European Union and the requirements set out in the EU Directive No. 93/42/ EEC.